on Saturday,
Rach
& I went to the mall to grab some grub before another viewing of Twilight [it's now at our dollar theater!!]
our
mall
has undergone some
good changes
this last year. they added a food court [they put in seating and like, 3 places to eat...], changed all the flooring, added skylights and changed the store fronts on a lot of the shops. it definitely looks nicer and cleaner, however on a Saturday night it is definitely the place to drop off your teens so you don't have to deal with them for 4 hours. i don't know how many groups of kids walking around we saw...
anyway, i convinced rach and my cousin to join me at the mall again last night to actually shop. 1/2 the stores had no power [the stores i wanted to visit] for the first hour we were there, but eventually i was able to get in to NY & Co and use my coupon!!
here's what i got last night: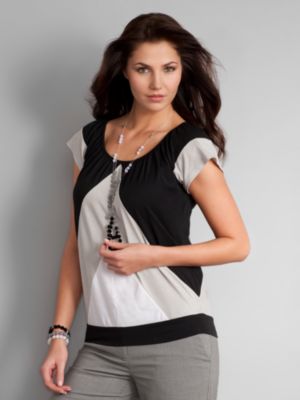 [this jacket is awesome because it's stretchy and cotton.
i have an issue with stiff jackets when i wear them at work...
not conducive to a comfortable and productive work experience for me]